Are you frustrated and in need of support?
Get in touch with us today!
Contact Us
Our Regions
ESAD has 8 different regions within the state. Each region has its own representative serving its own region. They are as follows: Niagara, Finger Lakes, Central, Capital, Southern Tier, North Country, Hudson Valley and Downstate.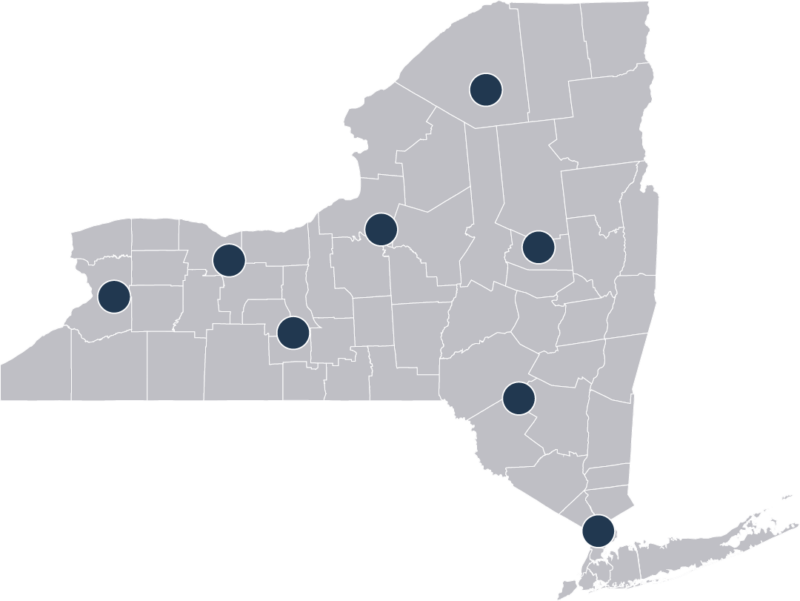 Resources
These are for everyone within the community to learn, use, and share. We are pushing for a better tomorrow every day, and to do that, we want to ensure we offer support for you, your family, friends and allies.
Upcoming Events
ESAD 74th Biennal Conference
When: Saturday September 30th, 2023
Time: 9am-4pm
Where: Tang Teaching Museum & Art Gallery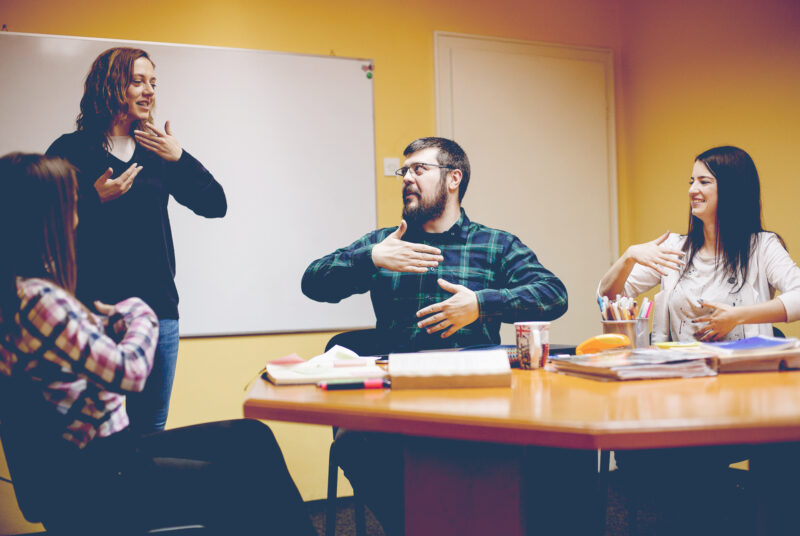 Know the Schedule!
Agenda
Friday, September 29th
Board Meeting-Open to Members/Public
1:30PM – 3:30 PM
Saturday, September 30th
Conference-Open to Members/Public (9:00 AM-4:00 PM)
9:00-9:30 AM
Welcome/Opening Remarks/Introductions
9:30-10:15 AM
"NYS Interagency Council for the Deaf, Deafblind and Hard of Hearing: Update 101"
Ben Thapa, Sr. Policy Analyst, NYS Chief Disability Office.
10:15-11:00 AM
"Youth Program Experiences and Ideas for ESAD"
Jerald Creer, Finger Lakes ESAD Representative and Youth Committee Member
11:00-11:15 AM
Break
11:15 AM-12:00 Noon
 ESAD Town Hall
Lunch and ASL/Voice Interpreted Museum Gallery Tours (Optional)
*Detailed Lunch options last page.
ASL/Interpreted by Liz Beauregard
12:00 -12:30 Tour of the Tang Teaching Museum – Rachel Seligman Curator 
A tour of Forms of Awakening – a show of Tibetan Buddhist thangka and contemporary Tibetan artists, Malloy Wing (2nd floor galleries)
12:45- 1:15 
ESAD De'VIA Presentation (Deaf View Image Art), Payne Room- 
Brenda Schertz Curator/Presenter
 A look at work from Brenda Schertz's personal De'VIA art collection, and the Dyer Arts Center, NTID, RIT Collection, Rochester, NY
1:30 – 4:00: General Meeting and Election
4:00: Closing Remarks
NYS Interagency Council for the Deaf, Deafblind and Hard of Hearing
Benjamin Thapa
Ben is a deaf Nepali-American and has lived in the Troy, NY area for most of his life. As a Senior Policy Advisor, Ben works on policy initiatives, linking to communities and advocates, traveling across NY, and cross-collaboration between state agencies. Before joining the Chief Disability Office, Ben was a Staff Attorney for Disability Rights New York, where he worked alongside New Yorkers with disabilities on a wide range of issues.
Ben has litigated in federal court for problems with physical access to a city, assisted people in obtaining reasonable accommodations, helped a client change hospital intake procedures to better serve people with disabilities, and led trainings on advocacy best practices.
Prior to that role, he worked at South Col Engineering, where he helped develop a start-up minority owned civil engineering business into a successful enterprise. Ben earned his juris doctorate from Albany Law School and a Bachelor of Arts from the State University at Albany.
Deaf Access Services/People Inc
Bridges Sponsors
Deaf Adult Services (DAS) was established in 1983 by a group of committed volunteers interested in the welfare of the Deaf community. DAS was set up as an independent not for profit organization and continues to be the only agency of its kind serving the eight counties of Western New York.
In 2014, DAS changed its name to Deaf Access Services, to expand their focus to not only adults, but children and families in Western New York.
In February 2019, Deaf Access Services formed an affiliation with People Incorporated in order to meet the growing needs of the WNY Deaf and Hard of Hearing community.
In December 19, 2022, Deaf Access Services has merged and became a program of People Inc.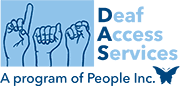 Vancro Integrated Interpreting Services
Interpreter Sponsor
Vancro has worked hard to become a leader in in providing Interpreting services nationwide. We have a primary focus on federal and govenment Interpreting needs. Always in consideration are our three stakeholders: the requester of services, the people who are utilizing the Interpreters and the Interpreters who are providing the service. For Vancro to provide exceptional service, each stakeholder is considered. To that end, we have made quality assurance and customer service integral in our Interpreter provision. This focus sets us apart from other agencies or companies that provide Interpreters.

Deaf-Blind Training, Interpreting & Professional Development
Corporate Membership 2022-Present
Value Statement
The New York DeafBlind Collaborative (NYDBC) believes that all individuals, including those who are deafblind, have the right to lead a full and rewarding life. All individuals should have access to the necessary skills and supports that provide them with the opportunity to do so.
Mission Statement
The mission of the New York DeafBlind Collaborative (NYDBC) is to achieve measurable improvements in the quality of life for deafblind children and youth throughout New York State. NYDBC will do so through the provision of needs-based technical assistance, training, and support to key agencies, personnel, and families. These initiatives will lead to an enhanced service delivery system, one providing quality, person-centered services responsive to the unique needs of children and youth who are deafblind.